Gutter
Cleaning
Melbourne,
FL
If you have been searching for a gutter-cleaning Melbourne company that can take care of all of your gutter-related projects, then please reach out to the professional team from our company, Gutters Unlimited. Our staff has a wealth of industry experience and training, and we welcome the chance to help you take care of your very important gutter system. When you have properly functioning gutters, whether from a gutter clean-out service or the installation of a gutter leaf guard in Melbourne then you provide the best protection for your home and your building materials.
Top-Rated Gutter Clean Out in Melbourne
Located just southeast of Orlando, Melbourne is well-known for being a great place to live in or to visit. Melbourne is considered to be a thriving community and has many interesting places to visit, such as the Brevard Zoo, the Foosaner Art Museum, and Wickham Park. There is also a walkable and family-friendly downtown area that offers fun shopping and dining establishments.
If you are a fortunate property owner in the area, then our company, Gutters Unlimited would like to offer our professional services to you.  We offer a full range of gutter-related services, and we welcome the chance to work with you, any time of the year. Our services range from a complete gutter installation process to the installation of leaf guards for gutters, too. When you install a gutter guard or rain gutter guard, you can help your gutter system by blocking out any items that may disrupt the flow of water away from your home. Our gutter leaf guard in Melbourne will help save you money due to water damage repair that would occur from a blocked gutter. A leaf guard can be a remarkable addition to your gutter system. Being one of the best Melbourne leaf filter installers in the area, you can be sure that we can keep your gutters clear of debris!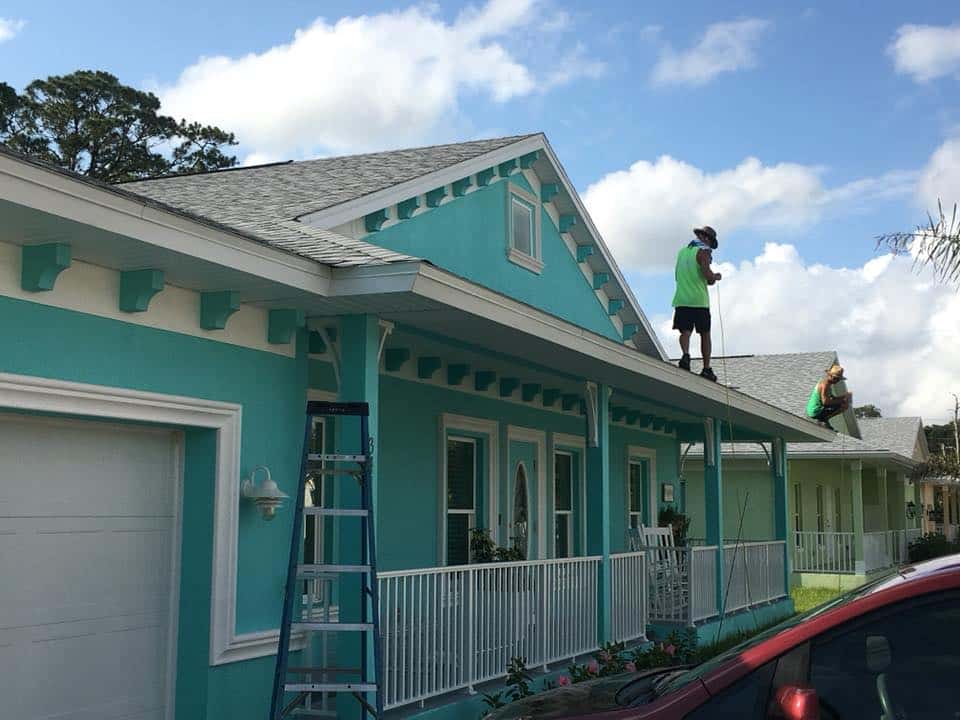 #1 Gutter Guards Installation in Melbourne
When you are searching for a Melbourne gutter installation company, a Melbourne gutter repair company, or a gutter leaf guard company, chances are that you will find a variety of companies from which to choose; however, Gutters Unlimited aims to be your first choice, with our excellent customer service and our reliable results. We have the experience and the skills required to handle all types of gutter-related projects, including; gutter installation, gutter repair, soffit, and fascia installation, seamless gutters, leaf protection for gutters, gutter cleaning, and so much more. 
The Best Leaf Gutter Guards in Melbourne
Our leaf gutter guards in Melbourne aim to help homeowners keep their gutters clean and free from leaves and debris. With our high-quality gutter guards, you won't have to worry about climbing a ladder to clean your gutters or hiring someone to do it for you. Our gutter guards are designed to fit securely over your existing gutters, effectively preventing leaves, dirt, and other debris from clogging them. Our team of experienced professionals will work with you to determine the best gutter guards for your home and install them quickly and efficiently. With our service, you can rest assured that your gutters will remain clear and functioning properly, protecting your home's foundation and structure from water damage. Trust us to provide you with reliable and effective leaf gutter guards in Melbourne.
Call Today for Rain Gutter Guards and Leaf Protection
Leaf protection in Melbourne will help keep your gutters clear of leaves and debris so that you won't have to worry about clogged gutters. If you have gutter-related issues that need the attention of a professional company, then please contact Gutters Unlimited today. We have years of gutter experience and hands-on training, and we can take care of all of your gutter projects, both big and small. We look forward to hearing from you and learning about your gutter-related needs and projects! We can't wait to help you with any gutter cleaning in Melbourne, FL!