Gutter
Installation
Merritt
Island
FL
If you are a Merritt Island resident or property owner, and you have been looking for a Merritt Island gutter installation company, a Merritt Island gutter repair company, or help with seamless gutters Merritt Island area, then please remember our company name, Gutters Unlimited LLC. We are an established, dependable, and trustworthy gutter services company, and we welcome that chance to help you with all of your gutter needs and projects.
Top Rated Merritt Island Gutter Installation Services
Did you know that the gutters on your home, or on your business structure, play a very important role in the function of your building materials and on the maintenance of your home? Without properly functioning gutters, your home may be in danger of receiving water damage that can become quite expensive to repair, especially if left unattended for a long amount of time.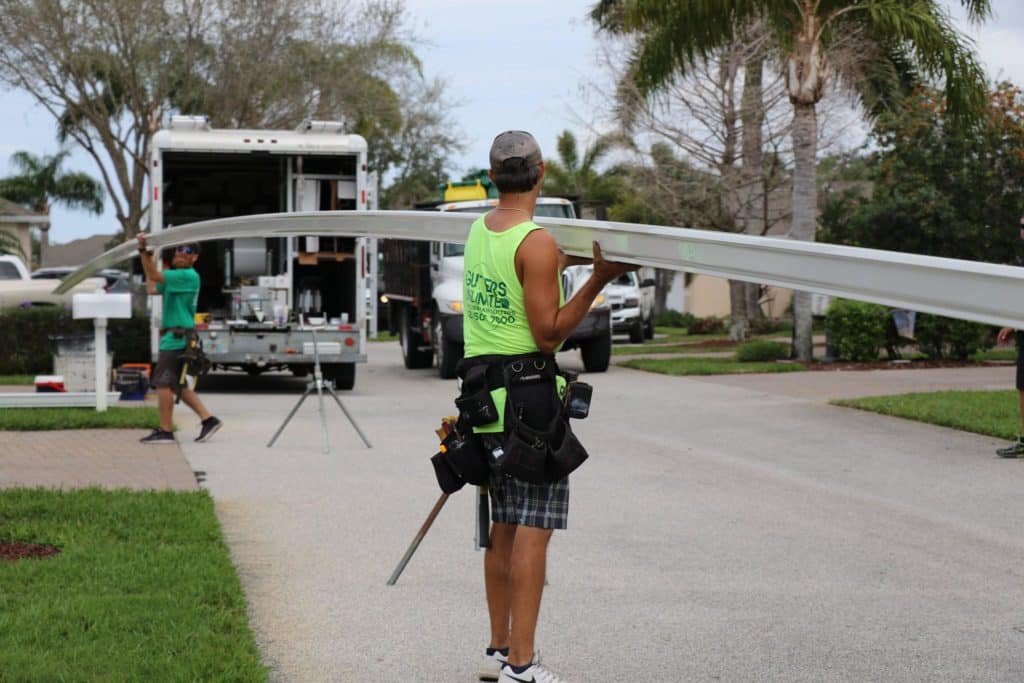 The gutter system behaves as water channels that allow rainwater to flow away from your home and into the ground surrounding your property. If the gutter channels are blocked, clogged, or damaged in some fashion, then the water will flow in a misguided direction that can ruin, or damage, other building materials of your home.
Our job is to ensure that your gutters are working correctly, thus saving your home from unforeseen and preventable water damage. The highly-trained technicians from Gutters Unlimited LLC have acquired many years of hands-on experience, and are equipped with some of the best tools in the industry. We understand the nuances that are involved in a properly functioning gutter system, and we will do everything that we can to take care of your individual system and ensure its' proper function.
We Specialize in Seamless Gutters as well as Soffit and Fascia Installation in Merritt Island
For many people, Merritt Island is synonymous with the Kennedy Space Center and Visitor's Complex. The Kennedy Visitor's Center is a place of wonder, innovation, and excitement for a lot of people. If you are lucky, you can even be a witness to a rocket launch, which is an unforgettable experience, for sure. Merritt Island is well-known for being a nice place to live in or to visit. Located just about 45 miles east of Orlando, Merritt Island offers convenience to many larger communities in Florida, as well as the excitement of the Kennedy Space Center, the peace of the Merritt Island National Wildlife Refuge, and the beauty of several local beaches, too. Did you know that Merritt Island is also home to one of the biggest, and most diverse, bird populations in the country? It is definitely a very interesting place.
In addition to offering one of the best Merritt Island seamless gutters services, the professionals from Gutters Unlimited LLC also offer services for gutter installation Merritt Island, gutter repair Merritt Island, soffit and fascia installation Merritt Island, and so much more.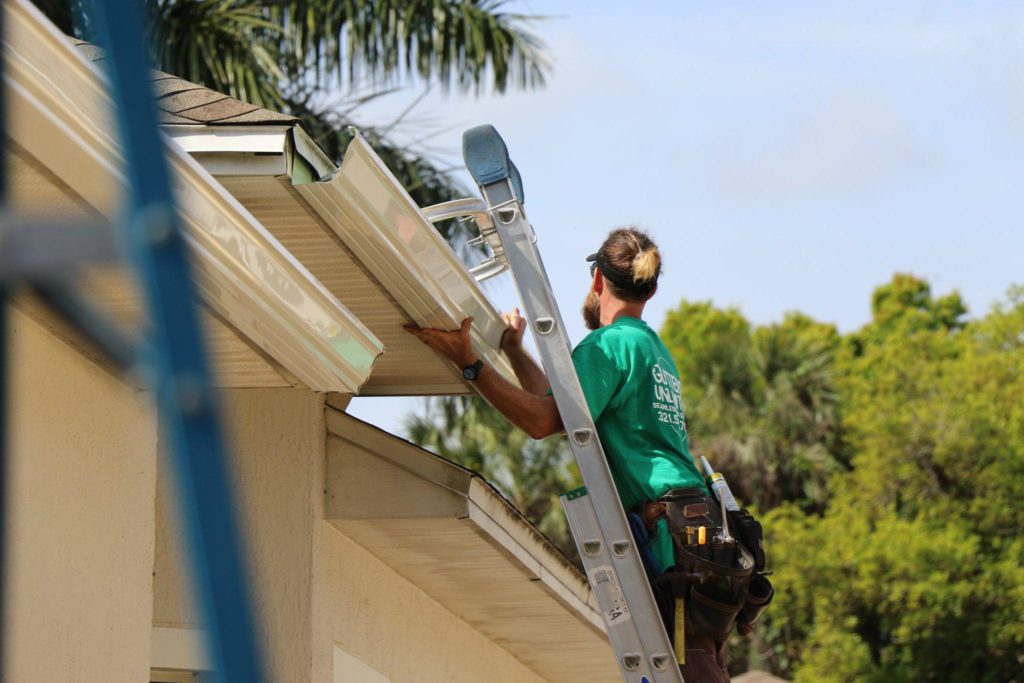 Call Today for the Merritt Island Gutter Repair and Gutter Installation Professionals
Our aim is to be your one-stop-shop gutter services company and we hope to earn your trust and your loyalty with our dedicated, efficient services. We work closely with each customer, in order to learn about the gutter services that you are looking for, the best way to provide the outlined services, and the ability to work within the budget that you have set for your gutter-related services, as well. We believe that you will find our team members are flexible, attentive, and are willing to go "above and beyond" to ensure that you are completely satisfied with our professional services. Please contact us for your gutter projects, any time of the year, and to learn more about our top-rated gutter services as well as our included warranty! We are proud to also offer our gutter cleaning and leaf protection services to Merritt Island and the surrounding areas!
Contact our team at Gutters Unlimited today so we can help you today!