Gutter
Installation
Palm
Shores,
FL
Gutters Unlimited specializes in seamless gutter repair and installation in Palm Shores and throughout the Space Coast region for both residential and commercial customers of all sizes. Our number one priority is providing superior customer service through our highly trained staff and numerous service options.
We have been in the Palm Shores gutter installation business for more than 20 years and hire only the most professional staff that is committed to being highly trained and dedicated to every project they are entrusted with.
Top-Rated Palm Shores Gutter Installation
Gutters Unlimited is a full-service gutter installation company. In addition, we specialize in 6-inch and 7-inch rain gutters as well as half-round and custom shapes.
Our high-quality gutter installation services will protect your home or business from water damage by mitigating excess rainwater from your roof. Also, an improperly functioning or poorly maintained gutter system can cause issues with the foundation of your home or business over time when unattended to. Don't wait until it's too late and install a new gutter system that will give you the peace of mind you deserve.
We Also Offer Soffit and Fascia Installation!
We also offer gutter repair in Palm Shores. Whether it is due to age or a storm, our professional and fully licensed and insured team can handle any gutter repair. Typically, when you receive a new roof your gutter system should also be replaced as roof repairs usually cause significant damage to your gutters.
Gutters Unlimited specializes in seamless gutters. Seamless gutters require less maintenance than other types, have no leaks, and can be provided at custom sizes. Seamless gutters are also available in a wide variety of materials and colors ranging from aluminum to steel to copper. Their aesthetically pleasing look will also increase your property value.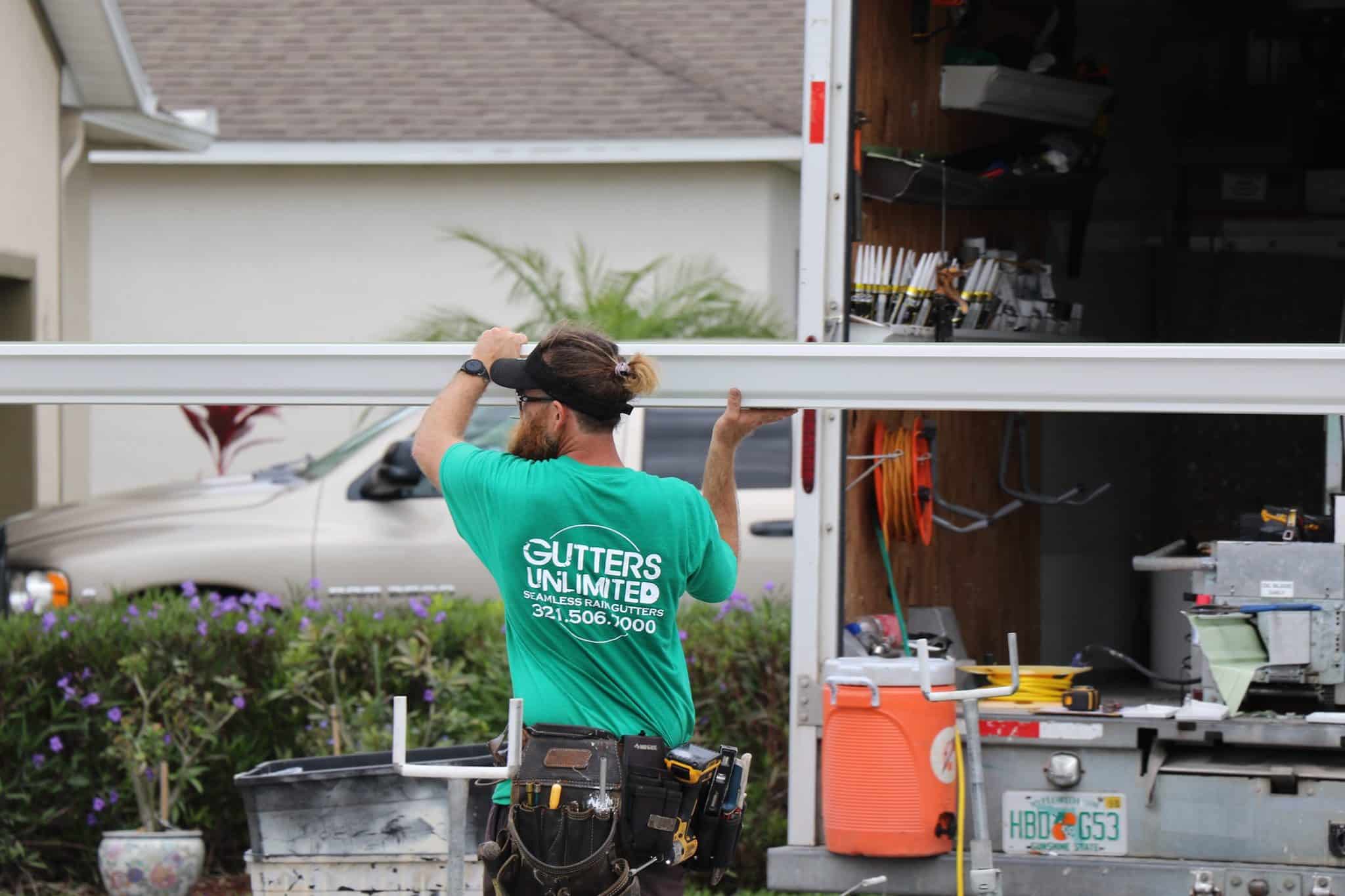 Gutter Repair & Seamless Gutters Palm Shores Residents Trust
We also offer custom concrete splash blocks measuring roughly 8.5" x 17.5" in size. No installation is needed, simply place the splash block underneath your downspout. You can also ask your gutter company to include them during installation. We also offer house-made concrete sprinkler rings to protect your sprinkler heads. The circular design slides right over most residential sprinklers, providing a barrier between nature's elements and lawn mowing equipment.
Our soffit and fascia installation are second to none in our region. But you don't just have to take our word for it. As one of our recent happy customers said, Michelle J.: "Our new gutters look perfect! They were quick and the price was very fair! I highly recommend."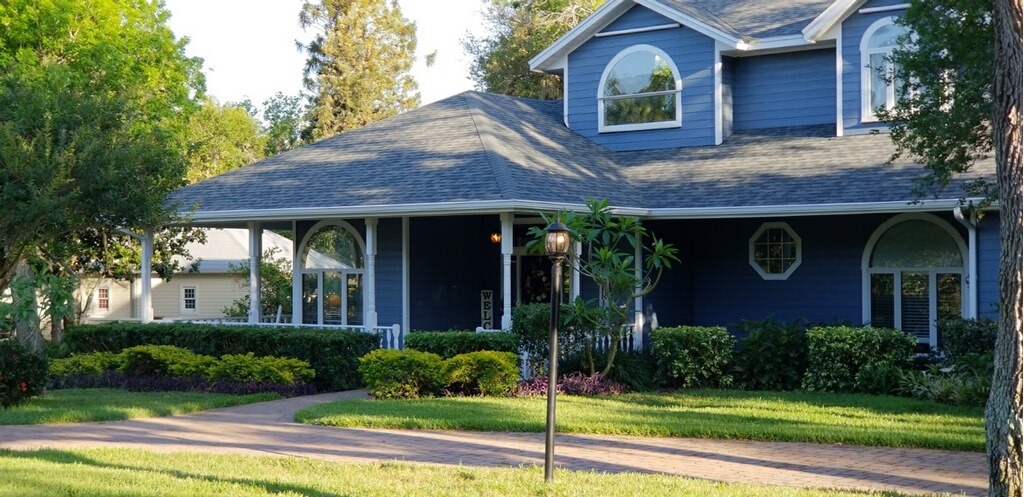 Call Today for Gutter Installation & Gutter Repair in Palm Shores, FL!
We are proud to serve the city of Palm Shores as well as the entire Space Coast region. The city is a few miles north of Melbourne and is less than 5 minutes from the Banana River, Patrick Air Force Base, and the Atlantic Ocean, and its' famous beaches.
Whether you are looking for Palm Shores gutter repair or Palm Shores seamless gutters, Gutters Unlimited is the team to call. We also provide top-rated gutter cleaning in the Palm Shores area. We offer certified, reliable service to both residential and commercial clients along the Space Coast. Contact us today to discuss your gutter project and receive a free cost estimate.