Gutter
Installation
Grant-Valkaria
FL
For those property owners that live in areas where heavy rainfall is quite common, maintaining a functioning rain gutter system is very important. Your gutter system plays one major role overall, that is to alleviate water collection and foundation damage from occurring. When rainwater begins to rapidly pile on top of a roof, it can bring with is nasty debris and even more expensive repair bills. At Gutters Unlimited, we have over 20 years of experience in the gutter repair and installation industry.
Top Rated Grant-Valkaria Gutter Installation Services
We employ a team of certified specialists who are equipped with industry-leading tools and knowledge. Regardless of how complex or tedious your property design may be, we have the right solution for you. Our 6" and 7" seamless gutters are our specialty installation model; they provide the most efficiency drainage possible for virtually every property type.
Prior to initiating any gutter installation procedure, our team will conduct a thorough inspection of your property. This allows us to identify the critical factors which will impact the installation process. Some important property elements we take into consideration are the material composition of your building, in addition to the overall height of your roof.
We Specialize in Seamless Gutters as well as Soffit and Fascia installation in Grant-Valkaria

By doing this we're able to create the optimal gutter design for your property which will provide efficiency draining power. Our Grant-Valkaria gutter installation services are designed to assist both commercial and residential property owners. Traditional gutter systems use several different parts and components to achieve the functionality you desire.
By replacing your existing gutter system with a seamless gutter installation, you can save tons of money and hassle each year. Seamless gutters use fasteners instead of joints, joints are only present near the downspouts and corners. Grant-Valkaria seamless gutters also come in many different colors and material types, including: copper and aluminum just to name a few.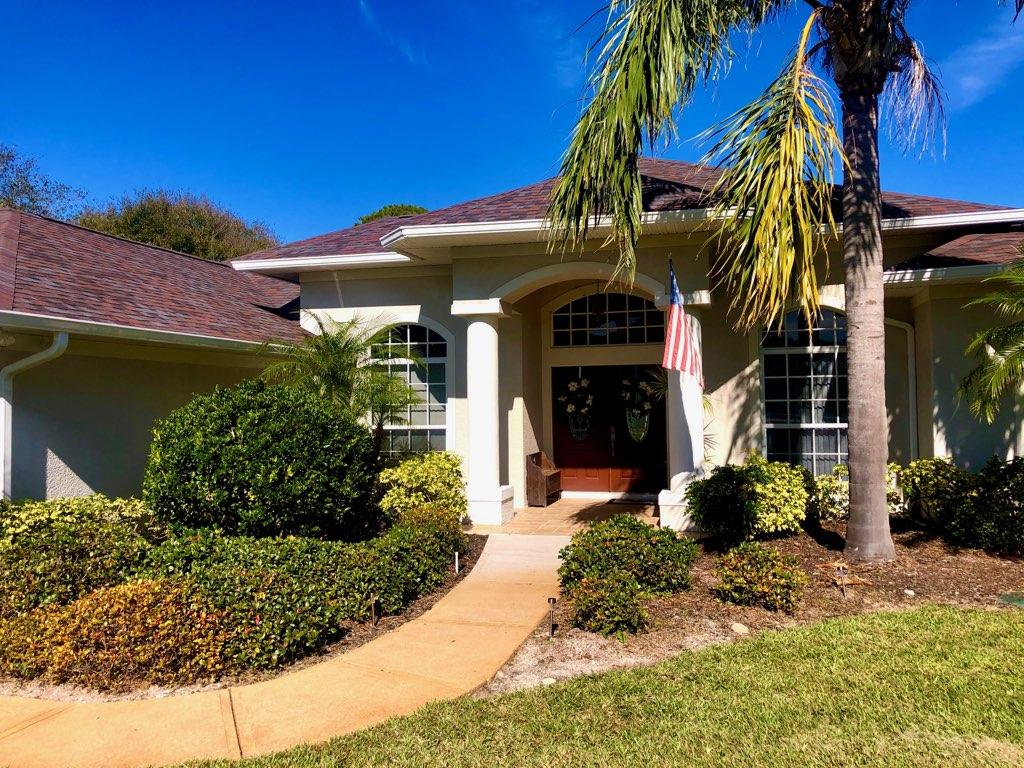 Property owners oftentimes neglect the routine maintenance of their gutter systems, this can lead to significant issues such as foundation cracking and water damage. The best gutter repair process that you can use to safeguard your system is regular cleaning. Debris builds up throughout the entire infrastructure of your gutters which typically happens gradually over time. Luckily, we also offer gutter cleaning services in Grant-Valkaria!
Our Grant-Valkaria gutter repair are designed to remove debris such as branches, twigs, and leaves. Another important component of any quality gutter system is the fascia and soffit installation. Fascia refers to the long straight board that runs along the lower edge portion of your roof. Soffit acts as a surface area and are located at a right angle underneath the fascia board.
Call Today for the Grant-Valkaria Gutter Repair and Gutter Installation Professionals
Our soffit and fascia installation services will ensure that your new gutter installation remains in optimal functioning condition. All of our gutter repair Grant-Valkaria services come backed by a labor and material warranty, we also offer free quotes to anyone interested in our services. If you would like to receive a free service estimate, feel free to fill out the form on our website or give us a call.
Gutters Unlimited is here to help you, contact us today!