Gutter
Guards
Palm
Bay
FL
If you're like most people, your gutters are probably an afterthought. They work, right? Rain or storm, they get the water where it needs to go, and everything is fine. The problem is that you might forget them after installation, and they could become a big problem along the way. Luckily, gutter guards protect your gutters from clogs and damage, so not having them exposes them to quick damage.
Luckily, there is a solution nearby. At Gutters Unlimited, we offer the residents of Palm Bay, Florida, and beyond a swift and highly-effective gutter guard installation service at no extra cost. Our services include gutter installation, gutter cleaning, gutter repair, and gutter guard installation.
Top-Rated Leaf Gutter Guards in Palm Bay
When the rainy season comes knocking, your under-maintained gutters will probably not be able to handle the amount of water rushing down the walls and through your home. If things get really bad, it can lead to basement flooding, expensive repairs, and possibly a ruined home. With the gutter guards we install in Palm Bay, you can help reduce the chances of being hit with unexpected repair costs in the future!
Stop waiting around for your next rainy season to take care of them! The sun in Florida will erode anything that is not made from high-quality materials over time. So make sure your gutter system is reinforced before it's too late!
Searching for Leaf Guards for Gutters?
Whatever materials are currently on your home's gutters, our technicians at Gutters Unlimited have seen it all and will be able to show you why adding our product is a simple solution that makes sense for any homeowner.
Gutter guards make your life easier. They are made from sturdy vinyl and can be installed in just a few hours. No heavy lifting is required, so no broken bones either! Also, there's no need for expensive cleaning equipment anymore! Simply grab some gardening gloves and a rake – it's as simple as pie! All cleaning companies say they are the best, but we are the only company with a patented system. We have gone above and beyond our customers' expectations, year after year, for over 20 years now.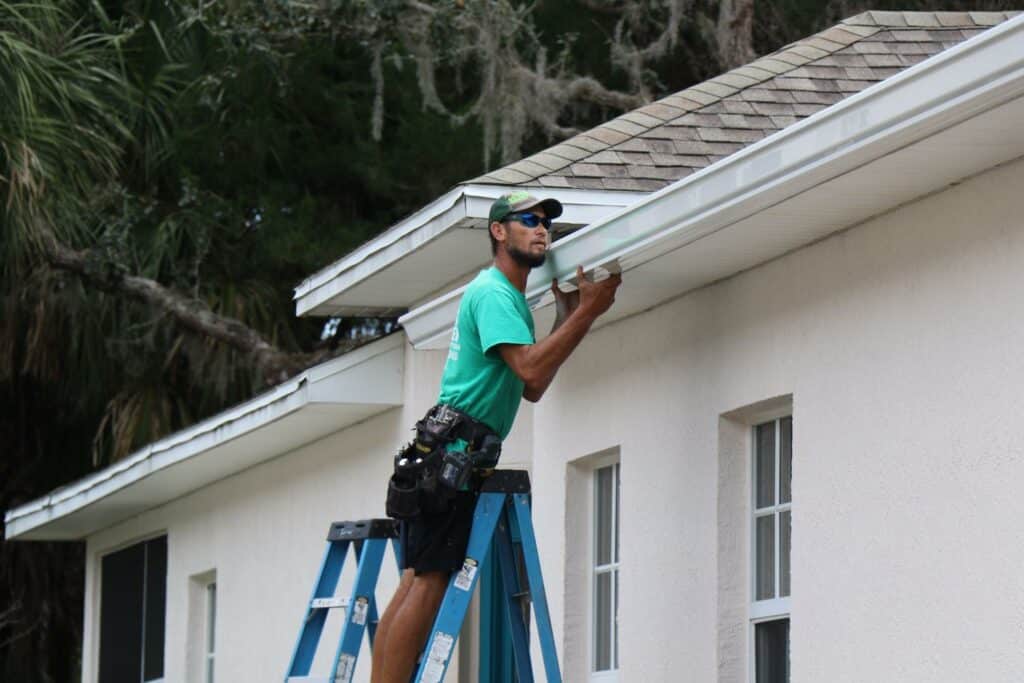 Expert Leaf Protection Palm Bay Residents Trust
We are the only gutter guard manufacturer in Palm Bay to offer a lifetime warranty on all of our products. With over 15 years of experience, our technicians are experts in the field and can easily install your new gutter guard. We also have a unique gutter guard installation method that can protect your property from the damaging effects of ice and debris for years.
Palm Bay is well-known for its diverse parks, including everything from cyclocross and paintball showdowns to nature preserves and kayaking through the crystal clear waters of Turkey Creek Sanctuary. The beautiful city is open to inhabitants of all ages and lifestyles because it sufficiently accommodates everyone's needs.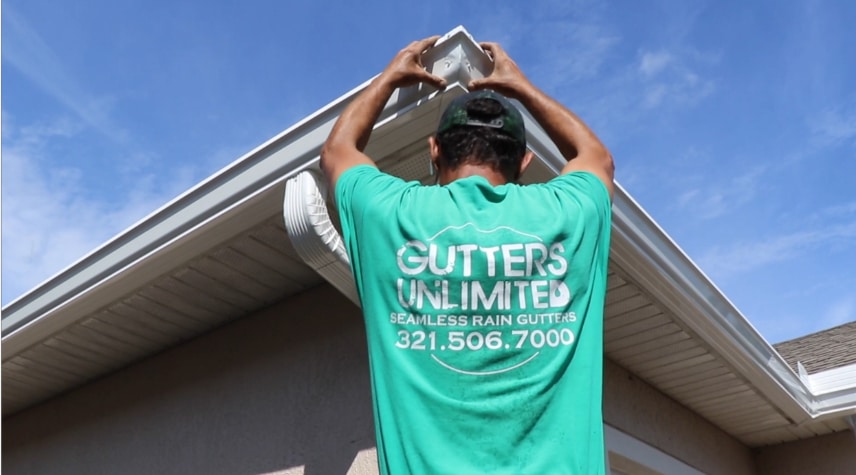 Call Today for Gutter Leaf Guards in Palm Bay, FL!
If you are currently in Palm Bay and your gutters seem to be clogged, or you notice any leakage, it is time to call us. We will be there right away, and we will install your new gutter guards effectively. To avoid further damage after our services, we install extra mesh for protection so that your gutters do not get clogged in the future.
Suppose you live in Palm Bay or the surrounding area and need a top-rated gutter installation service to install long-lasting gutter guards for your home or office. In that case, Gutters Unlimited is here for you. Call us today; our contact information is right below. We are always available to help!