Gutter
Cleaning
Palm
Shores,
FL
Gutters Unlimited is your one-stop-shop for new and clean gutters in Palm Shores. We are simply the best when it comes to gutter installation, gutter repair, and gutter cleaning in Palm Shores.
Our team has over 20 years of experience in the gutter industry and hires only the most professional and experienced staff members. We are also fully licensed and insured, so you can hire us knowing that we will be installing and cleaning your gutters safely utilizing only the best techniques and state-of-the-art equipment.
Top-Rated Gutter Clean Out in Palm Shores
Gutters Unlimited specialties in gutter cleaning and repair. We offer gutter guards in Palm Shores as well as several rain gutters guards for leaf protection in Palm Shores. Leaf gutter guards play a vital part in your gutter system. A clear and working gutter system is vital in maintaining your Florida property as it keeps water from collecting on your roof or near your foundation. It can also erode and destroy landscaping and result in puddling water that can lead to algae and mildew.
As water flows through your gutter, it may bring leaves, twigs, and other debris to the spout, which can cause the gutter to overflow. To prevent this debris from piling up in your gutter system, we highly recommend installing leaf protection.
High-Quality Gutter Guards Palm Shores Residents Trust
Gutters Unlimited offers a leaf guard in Palm Shores that is designed to provide the best protection from our Florida weather and foliage. It consists of medical-grade steel with an aluminum powder coating. The black wire mesh design allows for maximum water flow into the gutter and reduces the harboring of mold as well.
Our gutter leaf guard installation methods meet the highest requirements of the industry and the products we supply are chosen from the best that are available on the market.  We constantly research the latest advances in technology and materials to maintain high levels of quality and performance. We stand behind every one of our products and services.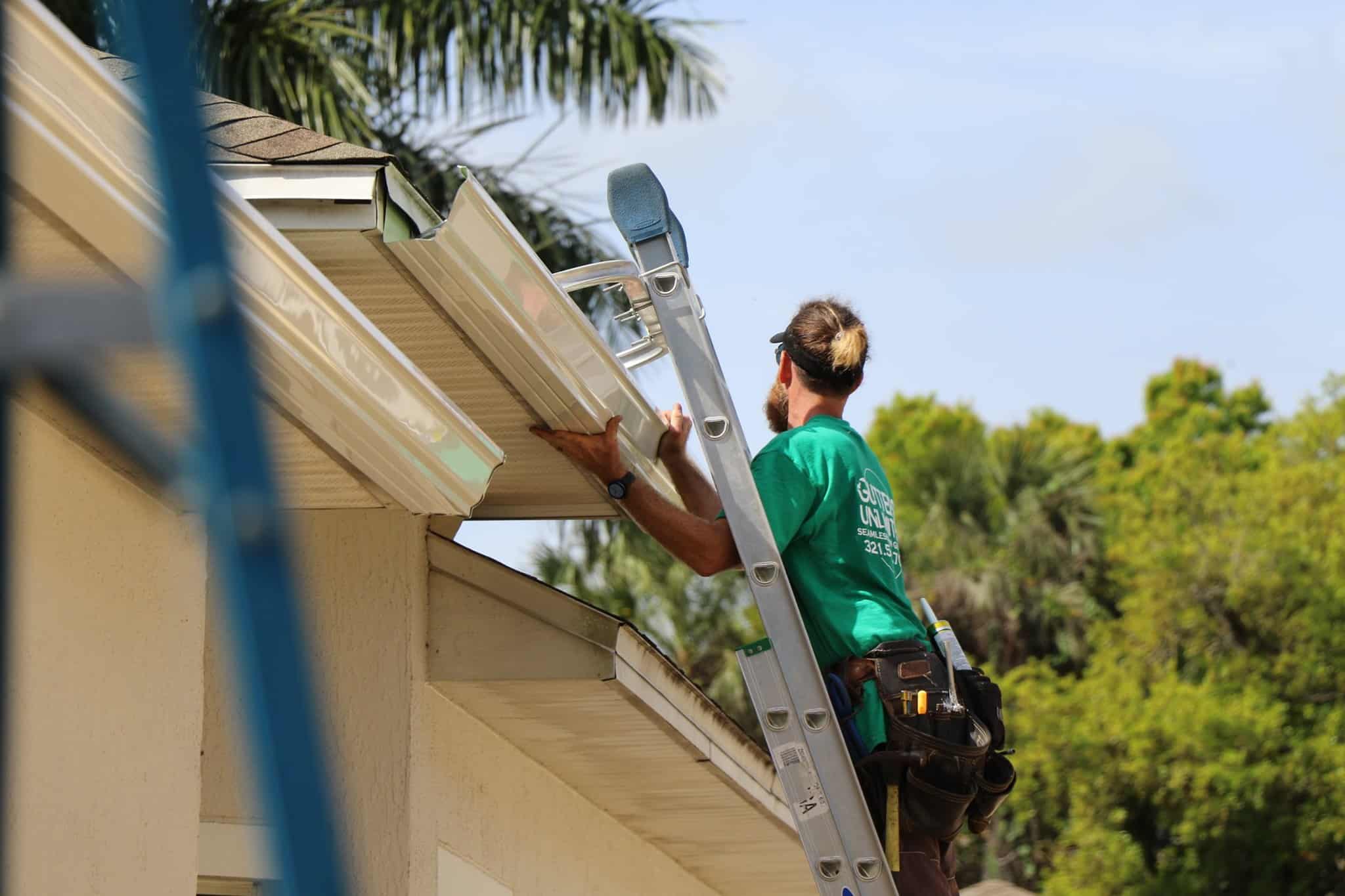 We Offer the Best Leaf Guards for Gutters in Palm Shores
The easiest kind of gutter repair that can save you a lot of time and money is a routine gutter maintenance plan and gutter clean-out in Palm Shores. Gutters Unlimited can take care of your gutter cleaning and can keep an eye on any needed repairs.
Gutters Unlimited also offers full-service gutter installation. Specifically, we specialize in 6″ & 7″ rain gutters as well as half-round and custom shapes. We are proud to serve both commercial and residential properties and work with the best roofing companies in town as well.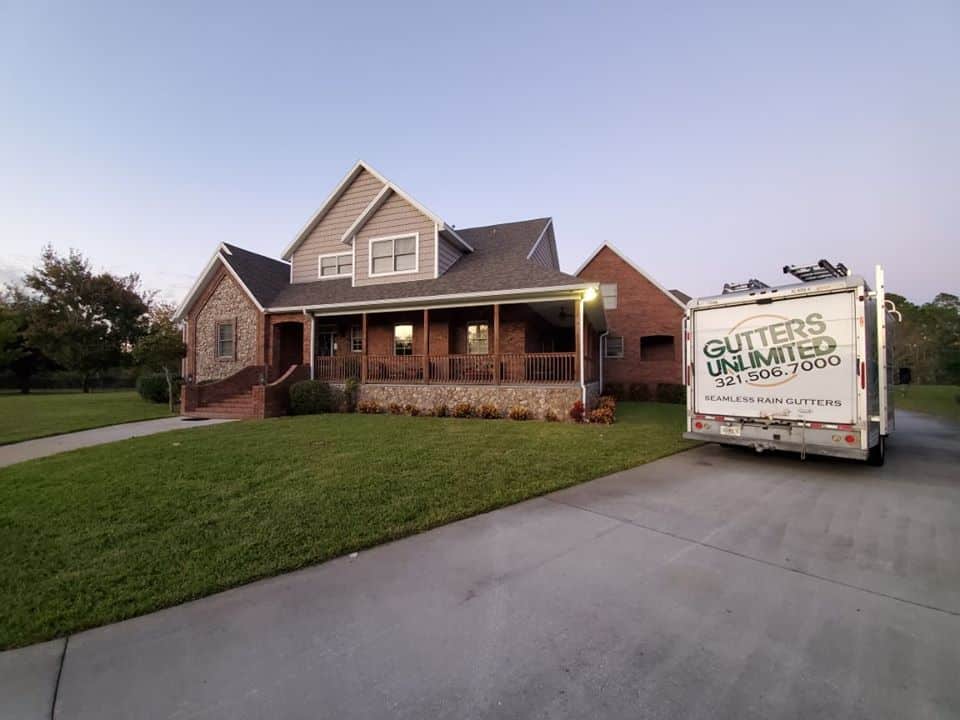 Call Today for Rain Gutters & Leaf Protection in Palm Shores, FL!
We are proud to serve the city of Palm Shores as well as the entire Space Coast region. The city is a few miles north of Melbourne and is less than 5 minutes from the Banana River, Patrick Air Force Base, and the Atlantic Ocean, and its' famous beaches.
Whether you are looking for Palm Shores gutter cleaning or Palm Shores seamless gutters, Gutters Unlimited is the team to call. We offer certified, reliable service to both residential and commercial clients along the Space Coast. Contact us today to discuss your gutter project and receive a free cost estimate.