Gutter
Cleaning
Viera,
FL
If you have been searching for services for gutter cleaning Viera area, then please look no further than the professional team from Gutters Unlimited. We take great pride in providing top-quality cleaning services for gutters, as well as a wealth of other gutter-related services, too. If you are looking for reliable, trustworthy experts to take care of your gutter projects, then please reach out to our company at your earliest convenience. We are excited to hear from you anytime!
Top-Rated Gutter Clean Out in Viera
Our team members understand the importance of having a gutter system that you can rely on all throughout the year. As you know, Florida experiences frequent storms and it is vital for your gutter system to be working properly, in order to protect your home or business structure from receiving water damage that can be costly and difficult to fix.
We have the equipment, the knowledge, and the skills needed to take care of all types of projects that are related to your gutter system and beyond. Some of our services include; gutter installation services, gutter repair services, gutter leaf guard installation and repair services, gutter clean out services, soffit and fascia installation and repair services, and so much more. Our goal is to be your one-stop-shop for all of your gutter-related issues and to provide you with the excellent customer service that you count on from a truly professional company.
#1 Gutter Guards Installation in Viera
If your gutter system is not equipped with gutter guards, then you may want to consider having them installed on your gutter system. Rain gutter guards can provide you with leaf protection, as well as protection from other debris, that can clog the channels of your gutters. Debris, such as roofing material runoff, leaves, limbs, animal nests, small critters, and other substances, can be a real problem for your gutter system. Leaf gutter guards will help to keep these substances out of your gutters; therefore, protecting your home all throughout the year.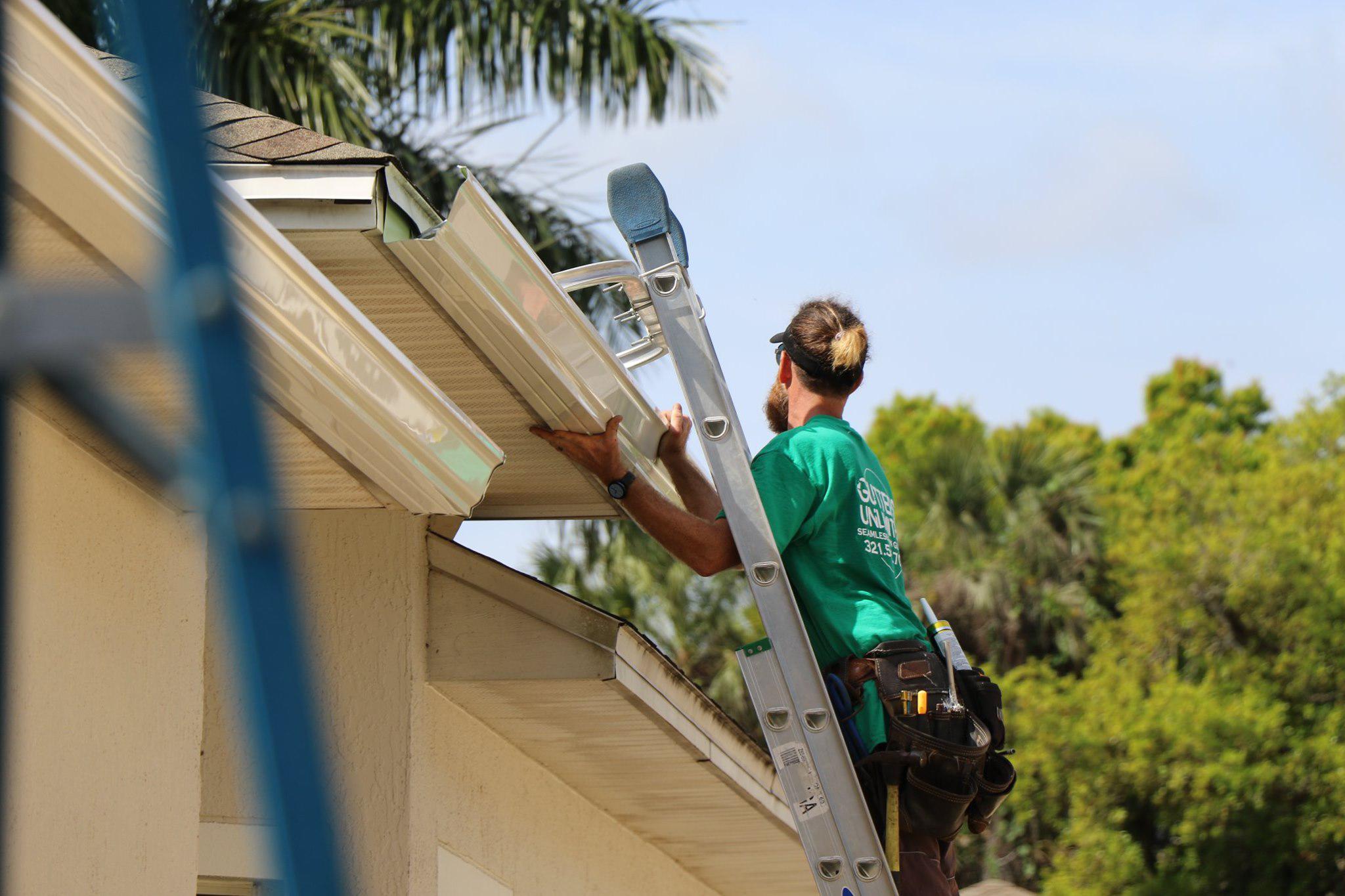 The Best Leaf Guards for Gutters in Viera
Viera is an affluent, attractive area in central Florida. This well-developed, master-planned community is known for being a great place to live in or to visit. The area offers good schools, inviting restaurants, shopping, and recreational destinations, and a peaceful area to enjoy for people of all ages. A couple of nearby attractions include the Brevard Zoo and the Indian River Colony Club, which offers some wonderful golfing opportunities in the region. Residents in the Viera community can also enjoy the nearby beaches, such as Melbourne Beach, which is not too far away from this desirable community.
Call Today for Rain Gutter Guards and Leaf Protection
If you own a home or a business property in the Viera area, and you have been looking for a reliable company to help with your gutter-related projects, such as leaf guards for gutters or gutter installations, then please contact our company, Gutters Unlimited, at your earliest convenience.
We will gladly show you the leaf guard options available, as well as discuss any of our residential and/or commercial services with you. We offer free estimates for potential projects, and we will always try our best to work with your schedule when arranging an appointment time with you. Please contact us any time of the year. We are excited to hear from you and work with you!